The Arts and Design Newsletter- November 2017- Alumni
Careers in the Arts and Design are as varied as they are exciting. The alumni featured in this edition demonstrate the diverse range of opportunities available to graduates. This edition will focus on achievements of graduates from the Conservatoire of Dance and Drama and University of Sussex who have gone on to work in the creative industries.
Chiwetel Ejiofor CBE
Chiwetel Ejiofor attended the London Academy of Music and Dramatic Art (LAMDA), being immediately cast by Steven Spielberg to play a supporting role in the film Amistad (1997).
Recently, he received a BAFTA  and was nominated for an Academy Award and a Golden Globe for his portrayal of Solomon Northup in 12 Year a Slave (2013).
Chiwetel's achievement have been widely recognised: in 2008 was was appointed Officer of the Order of the British Empire for his services to the arts. He was elevated to Commander of the Order of the British Empire in 2015.
Sharon Watson 
Sharon Watson trained at the London School of Contemporary Dance. Since graduating she has danced with various groups and theatres, most prominently The Phoenix Dance Theatre. Sharon danced at Phoenix from 1989 to 1997, and returned in 2000 as the company's Rehearsal and Tour Director.
Sharon's contribution to the cultural sector has been widely acknowledged: in 2009 she was appointed the Artistic Director of the Phoenix Dance Theatre, and in 2010 she was named as one of the Cultural Leadership Programme's Women to Watch, a list of 50 influential women working in arts and culture in the UK.
Ophelia Lovibond
Ophelia Lovibond graduated from the University of Sussex in 2005. Since then, she has appeared in various major TV shows including Elementary in the US as Kitty Winter and in W1A  as Izzy Gould.
Since graduating, Ophelia as been consistently employed participating in at least one large production each year. In 2013, this included a small part in Guardians of the Galaxy. 
Ian McEwan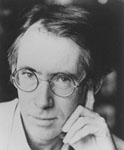 Ian McEwan graduated from the University of Sussex in 1970. In the intervening years, he has become a celebrated author and screenwriter.
Perhaps best known for his 2002 novel Atonement, praised by the Times as the 'best novel of 2002', he has also found success with his later works: Saturday won the James Tait Black Memorial Prize in 2005 and On Chesil Beach was shortlisted for 2007 Booker Prize.
Ian is a Fellow of the Royal Society of Literature; a Fellow of the Royal Society of the Arts; a Fellow of the American Academy of the Arts and Science. In 2012, he returned to the University of Sussex where he was presented with it 50th Anniversary Gold Medal in recognition of his contributions to literature.