The Arts and Design Newsletter- Spotlight On: Filmmaking and Film Production
Please note, that many of these and more AccessHE member institutions also offer film and media studies degrees which can often include optional modules on filmmaking and film production.
Kingston University London
The Department of Film and Photography at Kingston University sits in the School of Art at the Knights Park Campus. This site boasts state of the art facilities including a moving image workshop, specialist filming equipment, access to 3D workshops, photography darkrooms, digital media workshops, printmaking and animation facilities.
Academics teaching Filmmaking at Kingston are active practitioners affording their students access to work placements at prestigious institutions such as the BFI Southbank, the Institute of Contemporary Arts, LUX, Film London, Film and Video Umbrella, Fly Film, and Suite TV. These links to industry guarantee a number of film commission awards being given to students in association with the Arts Council England and Channel 4. Students are also given the opportunity to screen their final year Graduation film in campus and also at a central London cinema. There is also the opportunity to study or work abroad.
London Metropolitan University
Film and Broadcast Production BA
Film and Broadcast Production sits in the School of Computing and Digital Media  at London Metropolitan University. Teaching takes place in practical studios where students are given live projects by clients. The course itself places a strong emphasis on the media industry, blending a boarder knowledge of media practice alongside specialist film production skills. Students will be taught by practicing filmmakers, supported by guest speakers in industry.
Alongside visits to national and international Film Festivals, students are encouraged to undertake a work placement during with study, providing a CV worthy experience in live project work from both internal and external clients.
Further opportunities for work experience and practice are proved by the student-led production company, We Make Film, which mirrors the working methods of film and production companies.
London South Bank University
All specialist staff on the London South Bank University Film Practice course are currently working or have worked in either TV or Film (or both!). This allows for contacts within production and post-production facilities, and for the organisation of masterclasses with industry professionals. The course itself has a focus on production with specialism in screenwriting, film criticism or post postproduction being encourages in the tripartite pathway scheme.
Available for student use are the Elephant Studios which offer a film studio and soundstage, editing suites, grading suites, a sound studio, a Mac Lab and an on campus 32-seater screening cinema ideal for pre-screenings prior to assessment.
Located in the heart of London, London South Bank on the doorstep of international media companies, TV companies and theatres. Recent graduates have gone on to work at Channel 4, Channel 5, ITV, BBC, Saatchi and Saatchi, TRACC Films, London Studios and independent media companies.
Middlesex University
Film students at Middlesex University are based in the Art, Design and Media School in North London where they are taught by industry professionals including producers, directors and screenwriters alongside guest speakers from industry.
Facilities at Middlesex University include a TV studio, a media and visual effects studio, post product and editing suites, a media store and digital media workshops. A free electronic textbook is also available for each module. The course itself is very practical with students being taught through filmmaking workshops, post production training seminars and producing short films to briefs.
After first year study, students are given the opportunity to follow specific pathways to develop particular skills in producing, directing, editing, sound, cinematography, art direction or scriptwriting. This, however, is not compulsory: students are also able to study more broadly to gain good all-round education in film theory and practice.
Ravensbourne
Digital Film Production at Ravensbourne is a highly regarded course within industry, with students often working on professional schools from their first year. The course itself is rigorous and thorough covering topics from financial backing for a production to building a fan base for a film; encouraging engagement with Green Screen and 3D technologies; and developing skills to produce shorts, features, adverts, documentaries and all in between.  Students will produce four short films in their first year and are encouraged to spend time in industry in their second.
All lecturers have extensive industry experience which offer their students many opportunities for work experience, industry networking, facilities and resource hire and industry collaborations. Students will also be exposed to the industry through practice-based workshops and visits to productions.
University of Sussex
Filmmaking at University of Sussex is taught exclusively by media and film producers and film scholars allowing for an equal mix of theory and practice. Students will learn how to produce both documentary and fiction films, developing skills in producing, directing cinematography, editing and sounds.  Sussex also offers 24/7 access to specialist facilities including a newsroom, editing suites and a soundproofed studio. Students are also offered the option of a year in a work placement or studying abroad in their third year, extending the course into a four year degree. In their final year, students work collaboratively to research, shoot and edit a film of exhibition quality.
The University of Sussex is based in Brighton, one of the UK's fastest growing creative and digital hubs allowing for excellent work experience and graduate career opportunities.
University for the Creative Arts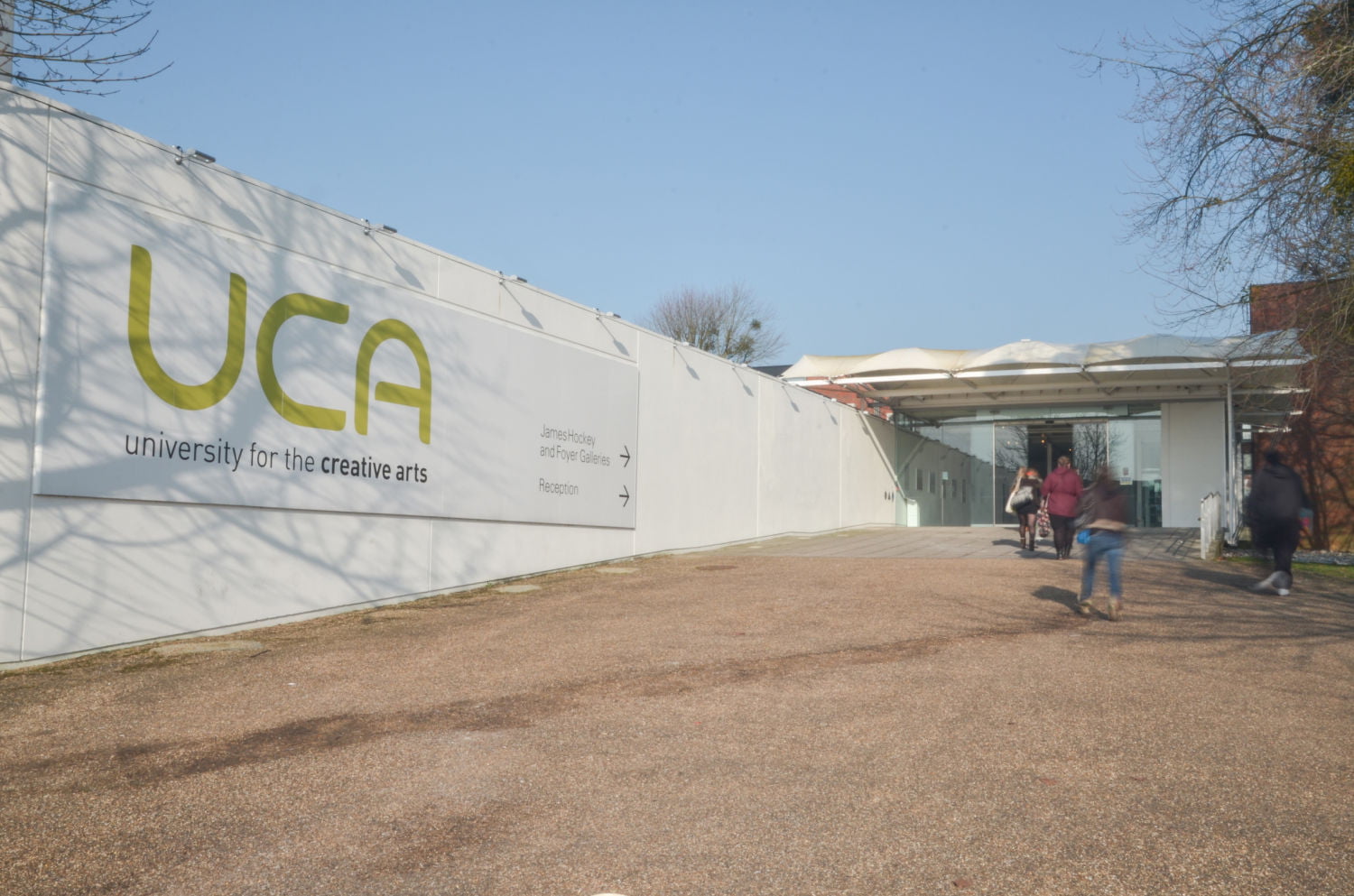 Film Production BA (Four Years) 
The University for the Creative Arts has produced over 20 Oscar and BAFTA winners, making it a prestigious choice for film students. Film Production at the University for the Creative Arts is available only at their Farnham Campus as either a traditional three year degree or a four year degree with an initial introductory year for those new to film and film production. The course itself is 75% practical: students will immediately be working in teams and going through the filmmaking process as one would in industry. There is also the opportunity to spend some time at a work placement or studying aboard within the second year.
Facilities available include purpose built and refurbished film studios, each with dedicated tech support from industry specialists, sound editing suites, digital media and media stores.
University of West London
Film Production BA with a foundation year
Film Production at the University of West London is available with or without a foundation year. Students are taught by industry professionals and set two film challenges a year in which they are tasked with creating a short film in small groups over three days. In their final year students screen their final project at the Prince Charles Cinema in Leicester Square, at an event to which industry professionals, alumni, friends and family are all invited.
The University of West London is career focused in their approach following a programme of work placements and industry networking, leading to many graduates immediately gaining jobs in the industry –and often with their second year work placement employers. There are also strong links to industry at the University: situated in West London, a world centre of the film and TV industry, the university also has contacts with Pinewood Studios, Ealing Studios, Sky and the BBC.
University of Westminster
BA (Hons) Film at the University of Westminster is one of 18 undergraduate courses within the Westminster School of Media, Arts and Design. This three-year degree is one of the best known film courses in the world, with an international reputation for its academic and practical teaching. Students' films are shown at festivals all over the world, and have won Student Academy Awards and a host of honours in both the UK and across the world. The course operates from a purpose-built studio facility in Harrow, with two sound stages, a set construction workshop, and extensive post-production facilities. The environment is both academic and practical, scholarly and creative, and all students study film history, criticism and aesthetics alongside their practical work The Course is one of only 20 Skillset accredited Film courses, and is a full member of CILECT, the International Association of Film Schools and Nahemi, the UK Association of Film Schools.
St Mary's University, Twickenham, London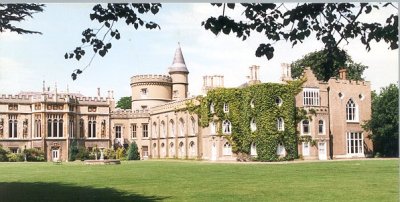 Film and Digital Production BA 
Film and Digital Production at St Mary's is taught by industry professionals, some of whom are film and television producers and screenwriters, supported by industry experts delivering guest lectures and Q&A sessions. The work produced during study can form part of a creative portfolio, preparing graduates for the world of work. Students are taught a range of skills from preparing plans and costing for projects to developing an effective CV; from social media presence to pitching ideas.  In their final year students produce a major film project.
The course is formed of work experience and professional practice allowing student to develop a range of skills crucial to the film production, screenwriting, screen media and the promotional industries.
St Mary's location is also ideal for those wishing to begin a career in the creative industries, having Shepperton, Twickenham and Ealing Studios in the local area.